oladance has worked to make running more enjoyable and open, and we have been striving to make oladance's pure sound quality more accessible to more athletes, helping athletes to concentrate on their work, block out distractions, and stay motivated.
With this belief in mind, we met Westin and Jeff Galloway, two athletes who recognized the value oladance holds. Both were really interested in the product when we discussed our cooperation and thought that oladance is a great earbud for optimizing athletes' running experience. Hence, our cooperation came about naturally.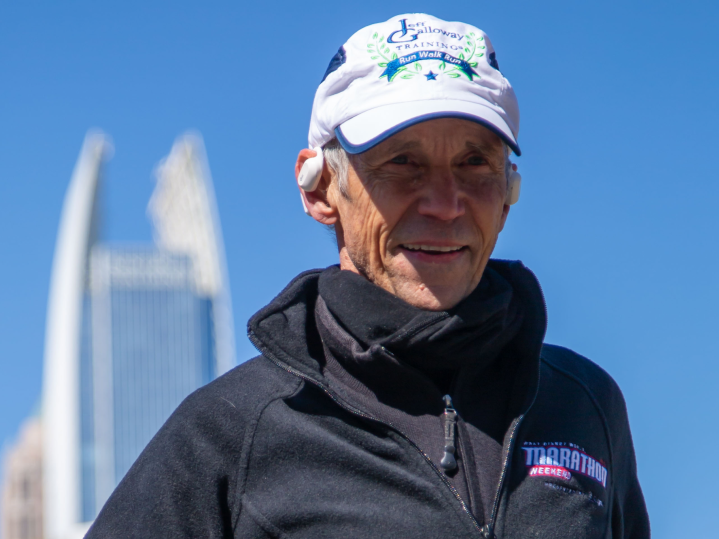 As a highly accomplished Olympian, Jeff Galloway once broke the U.S. 10-mile record. He has coached over 1 million everyday people to reach their goals as runners, walkers, and competitors. In order to help more people experience the benefits of running, Jeff often holds marathon competitions and believes that collaborating with oladance can make this regular competition more exciting.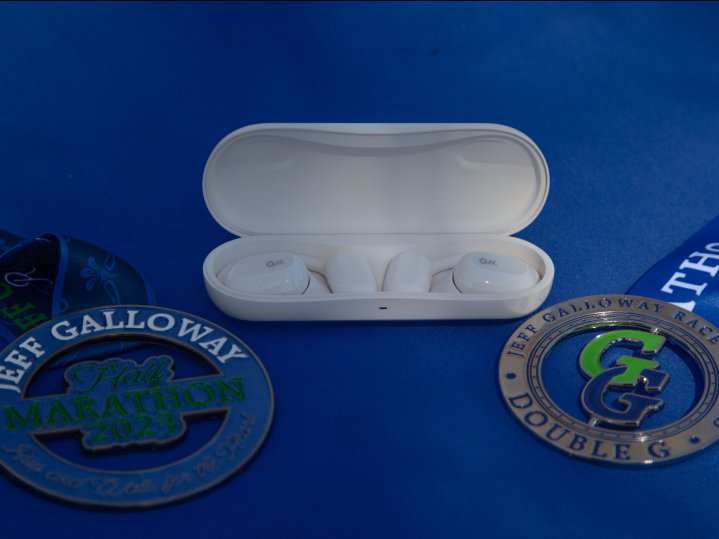 Many competitors had the chance to test out the oladance headphones during the race.  The feedback has been overwhelmingly positive, and athletes have praised the quality and reliability of the headphones.
See what contestants say about oladance:
"Enhancing this experience in 2023 was our new sponsor oladance. We had a great response to these headphones at our packet pick-up and VIP parties. Many of the comments were about how comfortable they were and how you did not feel like you were wearing anything at all! 
This headphone provide amazing sound quality while being extremely comfortable. They also have an open ear design which allows people to listen to their music, podcasts etc. while hearing race announcements, being able to chat with fellow runners, and being aware of their surroundings for safety."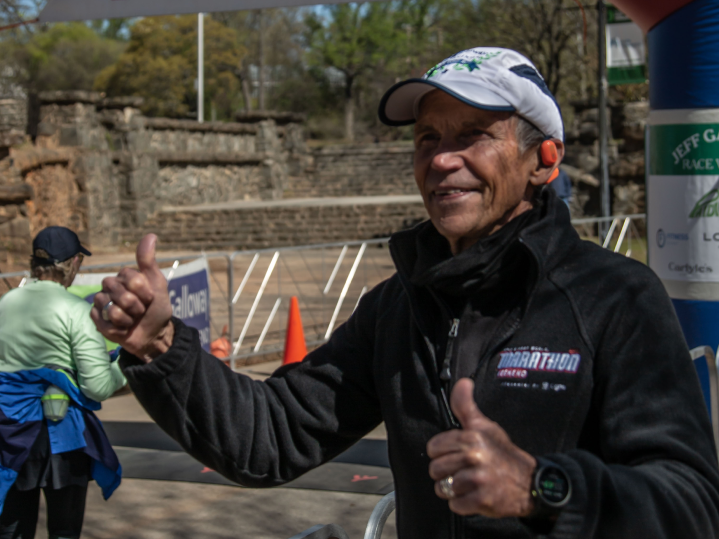 The feedback from the athletes during the marathon race is a testament to oladance's commitment to providing quality products for athletes.
 If you're an athlete looking for a reliable and high-quality sports headphones, be sure to check out oladance Open Wearable Stereo, and have an exceptionally open, flexible, and immersive running experience. Get an incredibly open, flexible, and immersive running experience with oladance Open Wearable Stereo if you're an athlete looking for dependable and premium sports headphones.